Counting bear patterns (free printable!)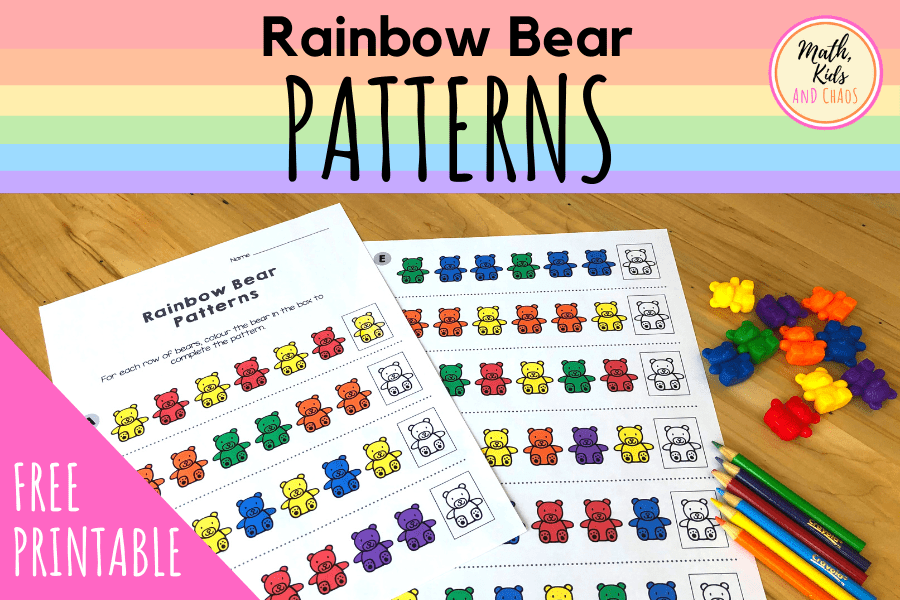 A fun (not to mention cute!) counting bear patterning activity for preschool or kindergarten.
Counting bears, rainbow bears… whatever you call them, they're such a great math manipulative for young children.
They're colourful, cute, nice to handle and young children love them.
Today's free printable features these rainbow counting bears and is designed to practise simple repeating patterns.
This math activity is no prep, ready to print and perfect for your preschool or kindergarten age child.
Let's take a look!
Tell me about these rainbow bear printables
This is a two-page printable with 10 questions (A to J).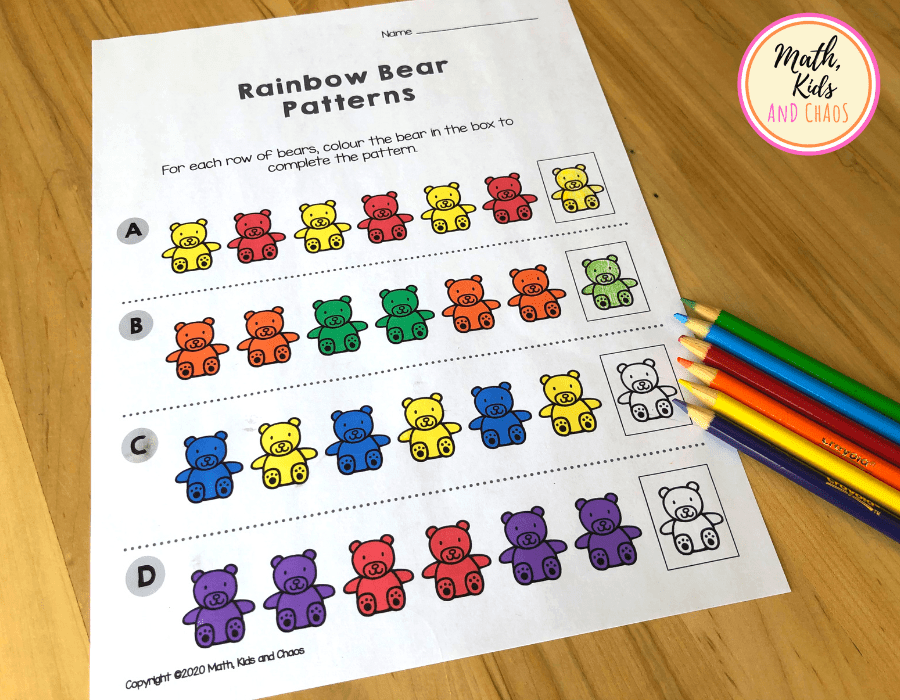 Each question shows a simple repeating pattern made from different coloured counting bears.
At the end of each pattern there is a box with a bear in it. Complete the pattern by deciding what colour bear should go in that box.
What do I need to complete this patterning activity?
These printables are pretty versatile and there's a couple of ways you can use them.
Firstly, you can complete these worksheets with colouring pencils or markers. All you will need are the 6 colours of the bears (red, orange, yellow, green, blue and purple).
Simply colour the bear in the box to show the next bear in the sequence.
Alternatively, you can use counting bears to complete these printables. Your child can just place a bear of the correct colour in the box.
If you use these printables in your classroom or homeschool, the set up below, using the bears, would work well as a math center: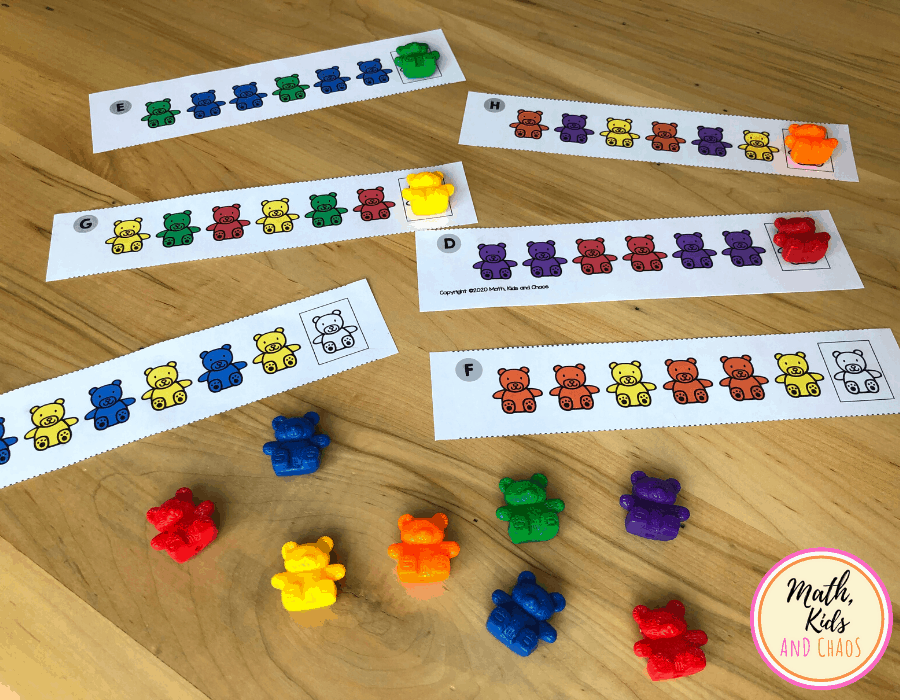 Just cut the patterns into individual strips, laminate, and use whenever you need as a fun math center.
Want to grab yourself a copy of these counting bear patterns printables?
If you want to try this activity with your child, you can download the printable here:
And so there we have it! I hope you enjoyed these counting bear patterns!
If you liked this post, why not pin it? Thanks for your help!
More preschool math posts from Math, Kids and Chaos: