Ten Frame Number Posters (0 to 20)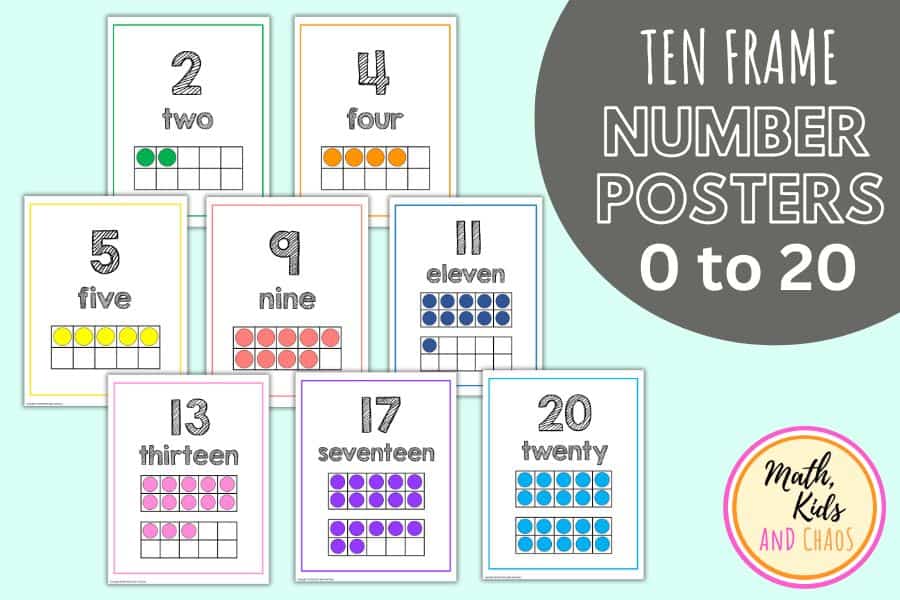 Eye-catching number posters for 0 to 20. Great for display on the wall or in the classroom.
Today I'd love to introduce to you a new resource that I've added to our store: ten frame number posters.
Posters like these are great to have on display when children are just starting out with numbers and counting.
As well as being bright and colourful and looking pretty, they are there to refer to if children need.
Want a sneak peek? Then read on for more information.
Tell me about these number posters
This resource contains 21 different number posters.
These posters are great for the preschool or kindergarten classroom, or for the wall at home.
The posters show numbers 0 to 20.
On each poster, a number is shown as a numeral, as a word, and in the form of a ten frame.
Each poster has a different colour and has a clear, clean and simple design.
Printing
These posters are formatted for printing onto letter sized paper (8.5 by 11 inches).
They look best printed in colour ink onto thin card stock. If you can, laminate them so they last a bit longer.
Where can I find these number posters?
These posters for numbers to 20 are available both in the Math, Kids and Chaos online store as well as over on Teachers Pay Teachers.